Welcome to Animal Care Center of Hays County!
Animal Care Center of Hays County provides full-service veterinary care for dogs and cats. We proudly serve San Marcos, Texas, and the surrounding communities. We are a modern and inviting hospital boasting exceptional veterinarians, and numerous caring support staff dedicated to our patients, clients, and community. We offer the services below:
Please call (512) 754-6333 today to make an appointment for your pet.
Our Clients Love Us

These folks are kind and caring I won't take the furbabies any were else.
Fred Standley

Overnight, all three of my kitties broke into my medicine cabinet and consumed dangerous amounts of medicine. I was turned away by 5 clinics before calling Animal Care Center, the second I g...
Kaitlyn Comfort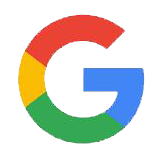 4.5
Rating on
Google Reviews!